Press Release – TCR APAC and dnata Singapore sign agreement for electrification of GSE
08/06/2021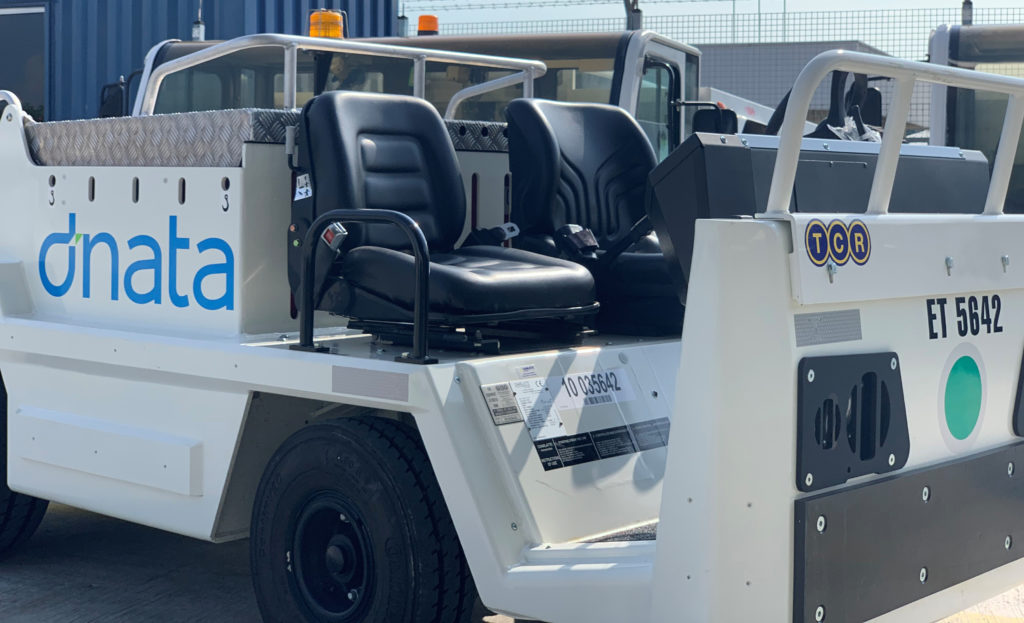 TCR is pleased to announce that our Asia Pacific team and dnata Singapore have signed an agreement for the supply of 39 electric powered baggage tractors under TCR's market leading 'Full Service GSE Rental' solution encompassing TCR's 'GSE Fleet Management Services'. TCR's GSE rental is a key element in dnata's strategy to support a flexible and agile recovery in Singapore into the short- and long-term future with lower total GSE fleet costs. An added benefit of the project is that this all electric fleet of equipment will further lower the carbon footprint of the company's operations.
"dnata Singapore is pleased to extend its growing global relationship with TCR into the local market. The company will benefit from TCR's GSE expertise to strengthen the efficiency of our GSE fleet, to accelerate our emission reductions, and to reduce our total cost of ownership," says Deon van Niekerk, Transformation, Integration & Operational Performance Director for Asia Pacific, dnata.
"It is a great honor that dnata has selected TCR to support the dnata Singapore team in the recovery from the challenges the industry has faced in recent times. This is a great opportunity to extend our leading operational capability into the Singapore market, and we are thankful and appreciative to be selected by dnata for this important hub station," added Jason Watson, Regional Managing Director for TCR in Asia Pacific and the Middle East.